Skip to product information
Rosemary
INFORMATION
Pot Size : 1L
The Rosemary herb (Salvia Rosmarinus) feels quintessentially British, even with its Mediterranean roots. From the classic pairing with a lamb roast dinner, as part of a delicate soup seasoning, or Rosemary leaves packed into the stuffing balls in a casserole. It is no surprise that so many dishes use the Rosemary herb, seeing as the UK has been cultivating it since the 16th century.
Get your kitchen garden off to the best start with our 1 litre Rosemary plant, which has been lovingly nurtured in our Sussex glasshouse, ready to be delivered to your door.
This easy-to-maintain culinary herb will grow on average 12-16 inches during the summer period and, once established, will bloom with bright blue flowers that humans, butterflies and bees will enjoy alike!
ENJOY: Great for roasting with meat, vegetables or potatoes. Try a sprig of Rosemary leaves in gin!
Height: 0.1 – 0.5 metres
Spread: 1 – 1.5 metres
Flowers: Blue
What is the difference between our Rosemary plants?
Firstly, the most commonly known Rosemary herb grows to a wide spread with a low height and provides the classic taste that can be across a variety of dishes. In comparison, our Green Ginger Rosemary offers a strong hint of ginger to the taste of the herb. Whereas the Miss Jessop Rosemary variety can grow to a height up to 1.5 metres and has longer needle-like leaves that make it perfect for harvesting. 
CARE
Soil: Well Drained
Light Conditions: Sunny
Frost Tolerance: Frost tolerant to -10
---
SKU: SU/SEASROSM0001 Tags: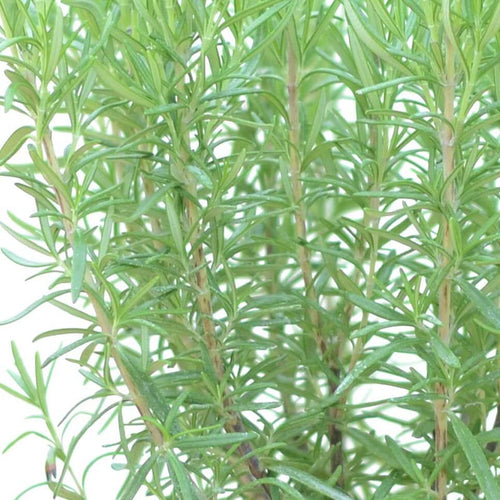 Regular price
Sale price
£6.00
Unit price
per
Sale
Sold out