Skip to product information
Chives
INFORMATION
Pot Size : 1L
The Chives plant (Allium Schoenoprasum) is a species in the Liliaceae family, also known as the onion family, originating from Europe and Asia. It has edible leaves and flowers with a mild flavour that can easily be destroyed by heat, so it is usually the last of the herbs to be added to a dish.
Used mostly with fish, seafood, soups and potato thinly sliced to enhance their taste. To grow a Chives plant successfully, you want to plant it in spring to avoid the frost hazard. It is also possible to grow inside, in a sunny location, and it is easy to harvest by trimming leaves from the base, making it a low-maintenance herb to nurture. The Chives plant dies back in late Autumn, with flowers in July to August.
ENJOY: delicious chopped finely added to salad, potato dishes & egg dishes; edible flowers make an attractive garnish.

Height: 0.1 – 0.5 metres
Spread: 0 – 0.1 metre
Flowers: Pinkish Purple
Garlic or Normal, What is the Difference? 

Visually, the two are very similar, but you will notice Garlic Chives have thinner blades. The main difference is potency and taste; Garlic Chives provide a strong garlic flavour, whereas normal Chives taste more like onion and pair well with vegetables, such as potatoes. 
CARE
Soil: Well Drained
Light Conditions: Sunny
Frost Tolerance: Protect from frost
---
SKU: SU/SEASCHVS0001 Tags: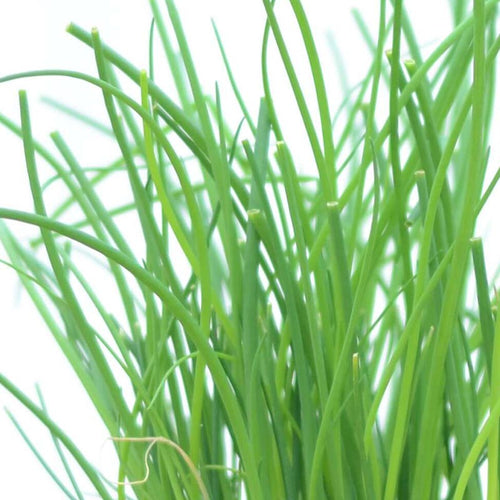 Regular price
Sale price
£6.00
Unit price
per
Sale
Sold out