Skip to product information
Oregano
INFORMATION
Pot Size : 1L
The Oregano plant is a perennial with strong tasting, aromatic leaves and tiny pink flowers in summer, attractive to bees and other pollinators. Dies back in autumn and comes back in spring.
ENJOY: Oregano herbs go well in Italian, Greek and Mexican cooking with chilli, garlic, tomatoes, onions, olives and grilled meat - sprinkle on a pizza!

Height: 0.5 – 1 metres
Spread: 0.5 – 1 metres
Flowers: Reddish Pink and Whitish Pink
Difference Between Oregano and Golden Oregano
Fresh Oregano can be added to a wide variety of dishes and would make an excellent addition to any kitchen herb garden. However, the Golden Oregano variety has a similar flavour but with eye-catching leaves with a yellow hue that can be used to decorate the garden and attract wildlife. 
Caring for your Oregano plant is easy, we've put together a harvesting and pruning guide to help your herbs flourish all year round.
CARE
Soil: Well Drained
Light Conditions: Partially shaded
Frost Tolerance: Frost tolerant to -20
---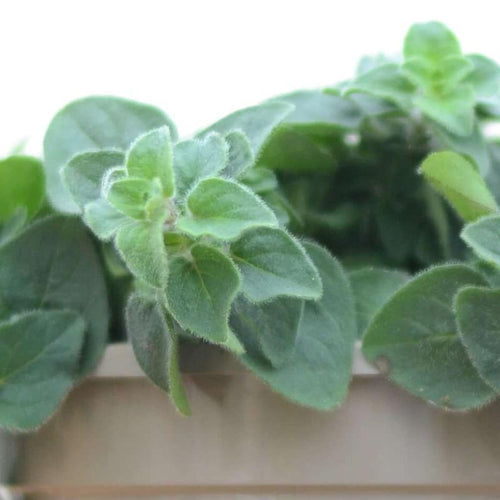 Regular price
Sale price
£6.00
Unit price
per
Sale
Sold out