Skip to product information
Golden Oregano
INFORMATION
Pot Size : 1L
Caring for Golden Oregano (Origanum Vulgare 'Aureum') is very easy; they'll practically grow in any type of soil and need an average amount of watering but can also withstand drying.
Golden Oregano is perfect for adding zest to any meal using it either fresh or dried whilst cooking or as a garnish.
ENJOY: Goes well in Italian, Greek and Mexican cooking with chilli, garlic, tomatoes, onions, olives and grilled meat.
It dies back in autumn and comes back in spring.
Height: 0.1 – 0.5 metres
Spread: 0.1 – 0.5 metres
Flowers: Light Pink
Difference Between Oregano and Golden Oregano
Fresh Oregano can be added to a wide variety of dishes and would make an excellent addition to any kitchen herb garden. However, the Golden Oregano variety has a similar flavour but with eye-catching leaves with a yellow hue that can be used to decorate the garden and attract wildlife. 
CARE
Soil: Well Drained
Light Conditions: Sunny
Frost Tolerance: Frost tolerant to -10
---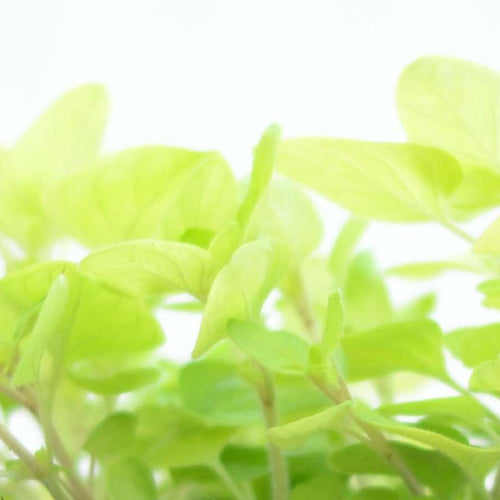 Regular price
Sale price
£6.00
Unit price
per
Sale
Sold out