Delicious Spring Vegetable Medley Recipe
Time
Prep : 10 Minutes
Cook : 10 Minutes
Serves : 4
INGREDIENTS
350g broad beans (fresh or frozen)
1 pot fresh oregano
400g can cannellini beans, drained and rinsed
1 clove garlic, roughly chopped
200ml crème fraiche
400g mixed baby vegetables, trimmed (asparagus tips, carrots, leeks, courgettes)
1 tsp Dijon mustard
ASSOCIATED PRODUCTS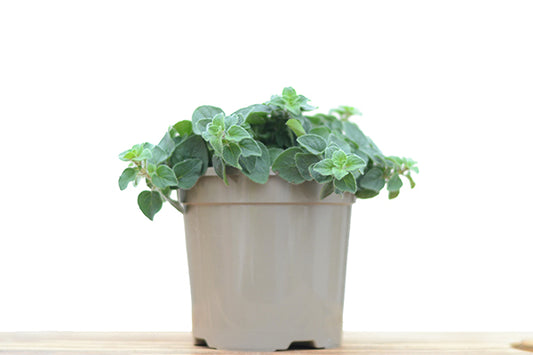 This Spring Vegetables recipe is a delightful and nutritious vegetarian dish which can be paired with a meat of your choice for added versatility. Whether you're a plant or a meat lover, this recipe is a fantastic addition to your culinary repertoire.
How to Make a Spring Vegetable Medley With a Broad Bean Pureé:
Begin by preparing your Spring Vegetables. First, bring a pot of water to a boil.

While the water is heating up, take 4 sprigs of Oregano and set them aside for garnish. Then, finely chop the remaining oregano, reserving 2 tablespoons for later use.

Once the water is boiling, add the broad beans and cook for 3-4 minutes until they become tender. Then, use a slotted spoon to remove the beans from the boiling water.

In a food processor, combine the boiled broad beans, cannellini beans, garlic, 3 tablespoons of crème fraiche, and the chopped Oregano. Blend until you achieve a smooth puree. Season the puree to taste with your preferred seasonings.

In the same pot of boiling water, add the assorted Spring Vegetables. Cook them for approximately 5 minutes or until they are tender. Then, drain them thoroughly.

While the vegetables are cooking, heat the remaining crème fraiche and Dijon mustard in a frying pan. Add in the reserved chopped Oregano, creating a flavourful sauce.

Once the vegetables are done, toss them in the creamy sauce until they are evenly coated.

For the finishing touch, garnish your dish with Oregano sprigs.
Enjoy!
Want to try our other delicious recipes? Head over to our Recipe Blog.
Related Recipes
ASSOCIATED PRODUCTS

Choosing a selection results in a full page refresh.