Mint Summer Fruit Pudding
Time
Prep : 20 Minutes Plus Chilling
Cook : 20 Minutes
Serves : 4-6
INGREDIENTS
800g fresh red berries
(strawberries, raspberries,
blueberries, blackberries)
25g caster sugar
1 pot mint, chopped
6 slices medium sliced white
bread, crusts removed(135g)
ASSOCIATED PRODUCTS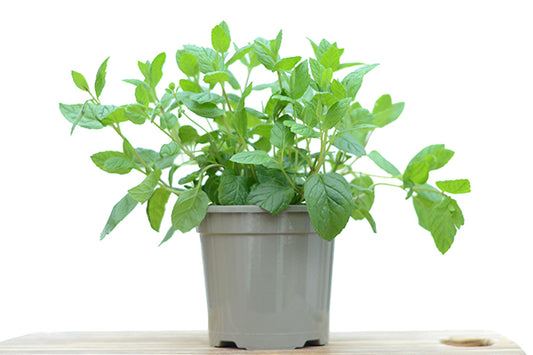 Summer fruit pudding is a great way to make use of fresh berries after a bountiful crop from your garden or a successful day foraging (even if just from the market).
This quintessential British summer fruit pudding originally dates back to the nineteenth century and would sit pretty amongst a large banquet table. 
Summer berry pudding is surprisingly easy to make and will use up any extra white bread you have in the house.
For a Season twist, we've infused freshly harvested mint to add some summer zest to this dessert. Let's get started! 
Place the fruit, sugar and 2 tbsp water in a large saucepan and cook for 5 minutes. Drain, reserving the juice and allow to cool. Stir all the mint except 2 tbsp into the fruit.

Dip the bread quickly in the juice on 1 side, sprinkle with the reserved mint and line a 1 litre pudding bowl, reserving 1 slice for the lid. Reserve the leftover juice for a sauce when serving.
Fill the bowl with the fruit, top with the last bread slice and fold over the edges. Place a small saucer on top and weigh down with weights. Allow to chill for 4-5 hours or overnight.
Turn out of the bowl and serve with the reserved juice and fresh cream.
That's it, remember to garnish with a few sprigs of fresh mint. Here at Season, we grow speciality herb plants available to purchase online with convenient delivery to your home! Take a look at our mint range today. 
Related Recipes
ASSOCIATED PRODUCTS

Choosing a selection results in a full page refresh.