Time
Prep : 10 Minutes
Cook : 12-14 Minutes
Serves : 2
INGREDIENTS
50g quinoa
50g buckwheat
50g quick cook farro dicocco
750ml vegetable stock
2 tomatoes, diced
120g cucumber, diced
100g pomegranate seeds
1 pot mint, leaves roughly torn
3 tbsp natural yogurt
ASSOCIATED PRODUCTS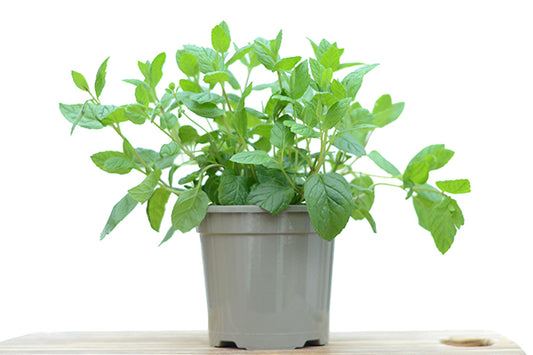 This grain salad recipe makes the perfect side salad or to have on the table at any summer BBQ. Our minted grain salad is one to remember!
If you prefer to go for something light and refreshing as apposed to something heavier, this salad also makes a brilliant lunch to have at home or take to work. It's quick, easy and perfect to prepare in advance too.
Step by step instructions:
Cook the grains in the stock for 12-15 minutes until tender, drain well and cool.
Mix in the tomatoes, cucumber, pomegranate seeds and mint and season.
Place on a serving platter and drizzle over the yogurt.
Cooks tip
Great served with toasted pitta bread. Couscous and bulgar wheat work just as well as the mixed grains. 
Enjoy your grain salad!
What a treat! You can find more fresh herb recipes on our blog or take a look at our range of culinary herb plants in our online store. It's never been easier to grow your own herb garden.
Related Recipes
ASSOCIATED PRODUCTS

Choosing a selection results in a full page refresh.