Lamb Risotto with Fresh Fennel Recipe
Lamb Risotto
Time
Cook : 20 minutes
Serves : 2
INGREDIENTS
Hot chicken stock 400ml
White wine 4 tbsp
Risotto Rice 150g (arborio or carnaroli rice)
Shallots 2
chopped Handful fennel fronds
Oil 1tbsp
Rack of lamb (approx. 350g)
ASSOCIATED PRODUCTS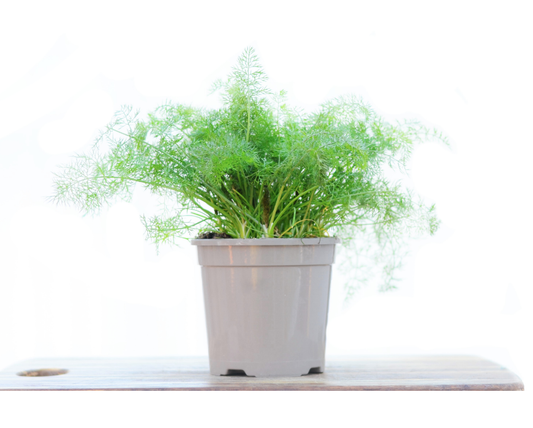 Lamb Risotto and Fennel is not a combination you hear everyday, yet this unique pairing makes for a stand out dish that only takes 20 minutes to cook! Perfectly served with a glass of dry white wine, this dish is a great alternative to your typical Sunday roast. Not sure whether to harvest Fennel or Bronze Fennel for this recipe? Both would work well in this dish.
Lamb Chops with Risotto
You can choose between Lamb chops, loin or on the rack. The tricky part of this dish is cooking both the risotto and Lamb at the same time so follow our instructions as well as the directions for the meat you are using.
One Pot Lamb Risotto
Heat the oil in a large frying pan and brown the rack of lamb on both sides, remove and set aside.
Add the shallots to the pan and fry for 3 minutes, add the rice and then the white wine. Cook until reduced by half.
Cover and cook the risotto for 15-20 minutes, gradually adding the stock until the rice is tender and the liquid is absorbed. Stir in the fennel fronds until just wilted.
Meanwhile, place the lamb in a small roasting tin and roast for 10-15 minutes or according to taste. Cut into cutlets and serve on top of the risotto.
Have you always dreamed of growing your own herbs? Here at Season we sell fresh herb plants that are ready to be delivered straight to your door. Discover our full range here today!
Related Recipes
ASSOCIATED PRODUCTS

Choosing a selection results in a full page refresh.