2 Ingredient Naan with Curried Scrambled Eggs
Time
Prep : 10 Minutes
Cook : 5-6 minutes
Serves : 2
INGREDIENTS
2 naan breads
1 tbsp oil
2 tomatoes, finely chopped
4 spring onions, sliced
1 tsp cumin seeds
½ tsp medium Madras curry powder
5 medium eggs, beaten
1 pot coriander, leaves roughly chopped
100g cucumber, coarsely grated
150g pot natural yogurt
ASSOCIATED PRODUCTS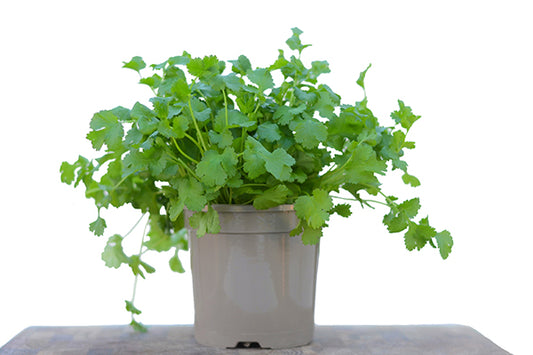 This 'cheat' 2 ingredient naan bread recipe  doesn't require any yeast, topped with coriander curried scrambled eggs. A nod to its Indian roots, this dish packs a punch without the need for a lengthy preparation time. This meal makes for a flavoursome breakfast, lunch break or tasty mid-afternoon snack. As soon as you start making your own pan fried 2 ingredient naan bread you will be using this as a staple in your cooking routine, we promise!
How To Make a 2 Ingredient Naan
Combine 3 tablespoons of self-raising flour with 1 tablespoon of y

ogurt and a pinch of salt.

Start to form a large ball then dust with some extra flour to make it easy to handle. Transfer to a surface that is lightly floured and flatten into a large oval shape.
Pan fry the naan bread using a non-stick pan with little to no oil. Be careful to not catch the dough sticking to the pan and turn regularly, dusting with a little flour if necessary. Continue to turn the bread every 2 to 3 minutes until cooked through.
You can transfer the naan bread into the oven at a low heat to keep it warm while you prepare your curried scrambled eggs. 
How To Make Curried Scrambled Eggs
This curried scrambled eggs recipe is so easy and tasty you'll be making it all the time! 
Then, heat the oil in a small frying pan and cook the tomato, spring onions, cumin and curry powder for 1 to 2 minutes, remove and set aside.

Mix the eggs with the coriander (reserving 1 tbsp for garnish) and add to the pan to cook for 1 to 2 minutes until scrambled to your liking. Then, stir the tomato mixture back into the eggs.
Coarsely grate 100g of cucumber then mix into the remaining yogurt and season.
Spoon the scrambled egg mixture on top of the naan and sprinkle with reserved coriander. Serve your curried scrambled eggs with the cucumber yogurt on the side.
Cooks tip
Try this topping with toasted pitta bread or in flour tortilla wraps for an alternative.
Save this 2 ingredient naan bread recipe so you can come back to it easily next time and share it with your friends!
As always, we recommend using freshly harvested coriander to provide the best flavour for this dish! You can purchase coriander herb plants online today, with a convenient delivery straight to your home. Growing your own herbs has never been easier!
Related Recipes
ASSOCIATED PRODUCTS

Choosing a selection results in a full page refresh.