Easy Creamy Tarragon Sauce For Chicken
Time
Prep : 10 Minutes
Cook : 25 Minutes
Serves : 4
INGREDIENTS
1 tbsp oil
4 chicken breasts (500g)
150ml white wine
170ml tub single cream
5 sprigs growing tarragon, roughly chopped
ASSOCIATED PRODUCTS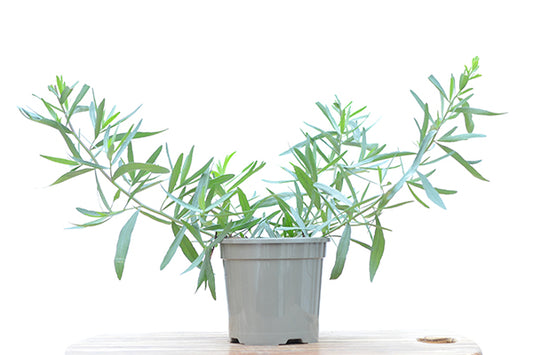 Do you want a simple tarragon sauce recipe for chicken that also goes great with any other dish? Try our easy creamy tarragon chicken sauce using freshly picked tarragon from your kitchen garden. All you need is a little dry white wine and double cream, let's get started. 
This recipe tastes great by itself but if you have a little time you could add garlic and onion to the chicken.
How to make tarragon sauce
Finely slice the onion and add it to the chicken for the last 5 minutes.

Add the finely chopped garlic when there is only 1 minute left.

Heat the oil in a large frying pan and fry the chicken for 15-20 minutes, turning occasionally until golden and cooked throughout.
Remove from the pan and keep warm. 
Add the wine to the pan and cook for 2 minutes to cook off any alcohol, then add the cream and tarragon and simmer for 1-2 minutes.
Season with black pepper and pour over the chicken. Serve with a fresh salad or any side dish of your choosing. 
To harvest your tarragon you'll want to snip off the newer, lighter coloured shoots, as new growth has the most flavour and cutting it encourages the rest of the plant to grow.
Food tastes better when it is fresh, so why not grow your own herb garden today? We have put together a herb plant chef collection to help you get started. Just purchase online and your new plants will be delivered straight to your door! It's almost as easy as this creamy tarragon chicken sauce!
ASSOCIATED PRODUCTS

Choosing a selection results in a full page refresh.